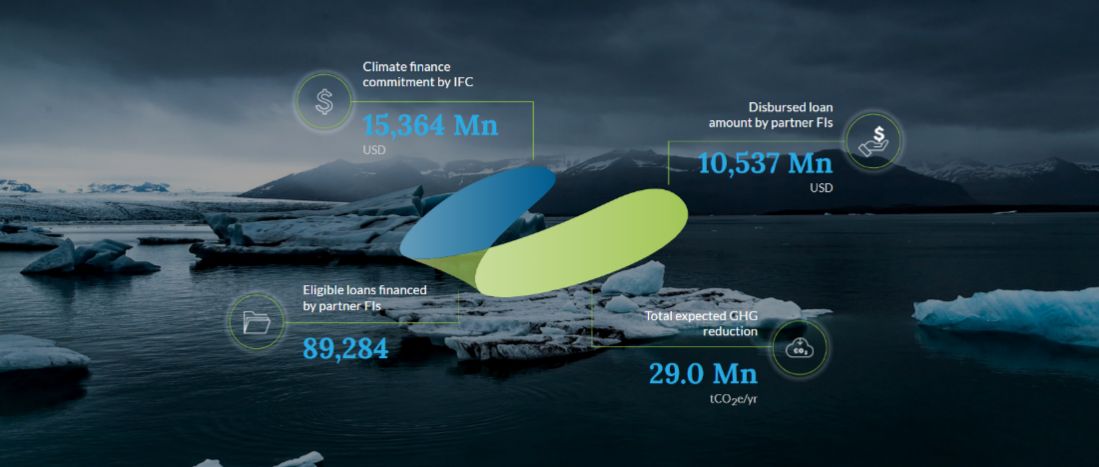 IFC is committed to reducing greenhouse gas emissions and protecting the most vulnerable communities against climate risks while building the capacity of the global financial sector to deploy more climate finance. IFC's Financial Institutions Group has been working for years with banks and other FIs to scale up their climate finance activities, from large-scale renewable energy projects to small-scale climate smart agriculture, and everything in between.
IFC is also committed to tracking and reporting what our clients do with investments earmarked for climate. The Climate Assessment for Financial Institutions (CAFI) tool is a web-based platform that allows FIs to verify whether a project meets internationally agreed-upon criteria for climate finance in line with IFC's Definitions for Climate-Related Activities and the Common Principles for Climate Mitigation Finance Tracking; and to calculate its impact based on a standardized methodology. CAFI helps FIs create a unified understanding of what activities contribute to fighting climate change.
The CAFI platform allows for reporting across a range of categories: adaptation, blue finance, energy efficiency, green buildings, renewable energy, transport, water efficiency, and more. CAFI is managed by IFC with support from the UK government. The tool is available for use by any financial institution that invests at scale in climate friendly projects — multilateral development banks, international financial institutions, banks, fund managers and others. Organizations interested in accessing the platform can contact the CAFI team at cafi@ifc.org.
Each year, IFC highlights top climate finance transactions recorded in CAFI, recognizing financial institutions lending in emerging markets that use the CAFI tool to assess the climate eligibility and measure the climate impact of their investments. The FY23 awardees are here.