Renewables offer a viable path forward in meeting growing energy demand, especially in developing countries.
Harnessing these clean, self-replenishing, and bountiful natural resources, including solar and wind, diversifies countries' power portfolios, increasing generating capacity and lowering the cost of electricity while also tackling climate change. The ability to provide universal access to affordable, reliable, and sustainable power—connecting the unconnected with modern electricity for the first time—is central to Sustainable Development Goal (SDG) 7 and at the core of IFC's energy strategy in emerging markets.
IFC supports the deployment and scaling up of renewables through two main approaches:
Single or Multi-asset Development
In line with client countries' energy needs and strategy
Example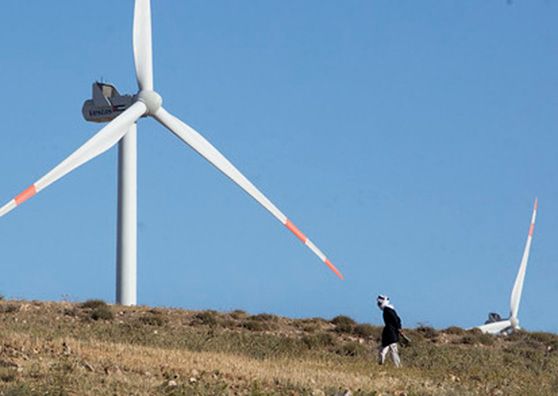 IFC's 'Super Six' Wind Project: Cleaner and Cheaper Power in Pakistan
450,000 households in Pakistan are expected to be connected to cleaner and cheaper power sources, thanks to IFC's innovative Super Six Wind project. This $450 million, first-of-a-kind effort involved the construction of six wind power plants, with a combined 310 MW capacity, helping to meet the country's critical demand for energy while reducing reliance on imported fossil fuels. Learn More
One-stop Shop Solutions that Create Markets
Building a pipeline of bankable, private sector opportunities in the energy sector
Example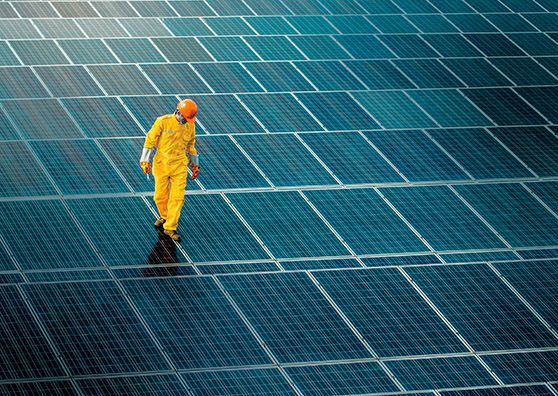 Scaling Solar: Expanding Grid-connected Solar Capacity, Creating Regional Markets for Solar Investment
Launched in 2015, Scaling Solar brings together a suite of World Bank Group investment and advisory services, with the goal of creating viable markets for solar power in developing countries. Under a robust public-private partnership (PPP) model, the program delivers privately-funded grid-connected solar projects within a short period from initial investment, yielding expanded national power capacity and lowering the cost of electricity for businesses and consumers alike. To date, seven countries have signed up to Scaling Solar: Zambia, Senegal, Madagascar, Togo, Cote d'Ivoire, Afghanistan and Uzbekistan. Learn More
---
Webinar: Exploring Africa's Untapped Wind Potential
Watch a video recording of the IFC webinar on October 5, 2020, exploring ways Africa can realize its tremendous wind potential. The webinar presented data of the new analysis, carried out by Everoze, revealing that many African countries—even those not considered to date as having a strong resource—actually possess world-class wind potential that could be developed to bring clean, affordable electricity to millions on the continent.